#WhyWomenDontReport
I remember this very vividly, I was walking back home from college, pensive, frowning and reflecting on my project work. I had reached the park right adjacent to my house compound wall, barely 15 steps from my house gate when this guy walked upto me and groped me from the front.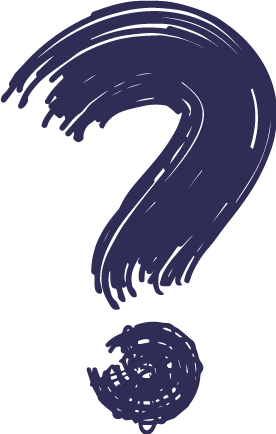 Showing result(s) for #WhyWomenDontReport
---
Today i know he exploited me sexually, and it is called molestation
It was a thread ceremony of a cousin. it was my first visit into my paternal family. I knew no one.My parents walked into the gathering and me and my older brother were following. As we entered the wing before the house i was pulled by this man onto ...
Read More
I felt dirty and unclean
I was four years old. My family was very wealthy, so I lived in a huge house. One of the servants was a nice man who always played with me and gave me sweets. I used to go to his room and play. He was like an uncle to me. ...
Read More
They were vultures...
It was not a one time thing. And it wasn't one perpetrator. I was a kindergarten student. Must have been 3 or 4. There were these neighborhood men who would call me to their homes and abuse me. Though there was no penile penetration, they used fingers and objects. They showed ...
Read More
Sexual assault in college
I was in college writing an exam. The invigilator comes in and singles me out. She takes me to the men's loo and starts frisking me. She put her hand inside my Kurta and leggings and touched my breasts. After she was done she said "I was doing ...
Read More
The feeling is "Vulnerable".
It was my masi's wedding and since she was my only maternal aunt, I was too attached with her and I was so excited There I met my mom's cousin for the first time since we used to live in a different city and that was the only ...
Read More
My uncle abused me when I was 13
I was abused my uncle in my house when i was 13 ,while my parents and aunt were taking afternoon naps in there respective rooms. I was just sitting on the sofa and watching TV , when this man came and started touching me inappropriately. I always thought him to be a ...
Read More
When he was done molesting me, he smiled at me and pulled my cheeks and left.
I was in the 3rd grade in a school in Vizag. Since the school was near my house, I used to walk. One morning I reached a little too early. I was excited to be the first one opening all the windows and the door to my classroom. I was ...
Read More
It's always people you know and are close to
It was my summer holidays after 10th grade, mom used to be at work, dad posted in a field area and my sis was in another city doing an internship. I used to keep myself busy meeting friends, or at home doing my art etc. We had a family friend ...
Read More
Indian trains - A mecca for molestation
My mother and I were travelling by train from Mumbai to Delhi, it was the summer of 2002. I was 6 years old and like every other hyper active child in the train, I'd my own seat to sleep on. I felt like a big girl. My mother was extra careful ...
Read More
I only remembered this crime when I was 22
I was between the ages of 6 and 8 years old, that much I can remember. The memory does this funny disappearing act when it wants to protect me. He was a great family friend, a Brother and it happened at a Convent. Every so often, my community would gather together at ...
Read More
But it took me 3 seconds to realize he was speeding
My friend and I would always walk home from school, around 3:30 PM. Our houses were about 5 minutes apart, so I'd walk the stretch from her place to mine, alone. Like any other street in Bangalore, we'd find auto rickshaw drivers and other men along the route. This ...
Read More
I complained to HR the next day who said they couldn't do anything since I didn'...
I worked in a reputed company in Bangalore for about a year. I'd take the company bus back home. This bus is exclusive to the employees. After a particularly tiring day at work, I sat by the window. There was a male employee who sat next to me. Nothing ...
Read More
He didn't touch me- but this act of his, its punishable.
I was in class 12 at that time. I went to my grandfather's place in Chamba for a vacation. We all were trekking in those serene and quiet hills. I was always proud that I was faster than my parents. I was ahead of them and walking very fast. Then ...
Read More
I was small at that time so I thought it was his finger
I was in 5th class and my third cousin visited us...it was just me,my mother and him. He was about 20-22 in age........it was summer so we had the air conditioner on and rather than sleeping in different rooms,we slept on a single bed......at night ...
Read More
My mother's childhood experience
I am writing about something my mother told me - of how her tuition teacher used to run his hand down her 6 year old back in 'appreciation', you know, like a pat on the head but except he was stroking her back. She felt extremely uncomfortable and complained to my ...
Read More
But I moved on and never cry over my past
I was 4 or 5 years old when i went through the sexual assault by my neighbour and the two tenants. My neighour used to kiss me for as long as i remember even though he was in a high school that time. He forced me to lay on the bed , sit ...
Read More
Be careful who you trust your loved ones with.
I was probably in the 2nd or 3rd grade when it happened. I live within blocks of housing that all belong to my relatives. They had gone for vacation so seemingly the area was empty. I was returning from my grandmother's quarter to my house ( matter of hardly 30 metres) ...
Read More
I was horrified to go outside alone even to play with the other children
This happened to me when i was around 7-8 years old. I don't remember properly. I used to stay in a 2 storey apartment building. Everyday, after lunch my mother used to take nap and at that time i used to play with my toys and go down to bring ...
Read More
I was wondering, am I overreacting?
I had been working at that office for almost a year now, but it was then that I realized I was relatively still new and unaware, inexperienced in handling a situation as such... I'd seen him a couple times at work, a middle-aged man, of a culture similar as ...
Read More
Okay, I didn't tell you that I was probably 6-7 at the time.
It was summer vacation, and I was at my grandparents house. I was left alone at the house with my grandparents while everyone else went for a wedding. I had some muscle pain in one of my legs, and I complained to my grand dad. He was a doctor. Okay, ...
Read More
He said its normal and everything will be fine
I was 7-8yrs old when this happened. We used to stay with my uncle's family. I had a cousin who was 10 years older than me. We used to play hide and seek along with my 3 year old brother and 13 year old cousin sister. Somehow when my cousin sister ...
Read More
I saw him after many years at a family member's wedding
I was 8 or 9 year old. It was summer vacations and I was visiting my cousins in rural Maharashtra. He was a distant cousin who had come to my cousins' place for the first time. I called him 'dada'. On a hot summer afternoon, the elders in the house had stepped ...
Read More
I told him I would not do anything with him and he said okay
When I was 15, I was raped in the back seat of a two door Jeep Wrangler. I was staying the night at my best friend's house. We decided that it would be fun to get drunk in her room. Previously in the night, my rapist had sent me a ...
Read More
He told me it would make me cool. I was too young to know any better.
I was about 8-10 years old. Not old enough to know any better. And my cousins were visiting from out of state. I looked up to them so much. One of them in at the time was older than me. He was old enough to know better. I wasn't. ...
Read More
Was it wrong?
This guy I was dating asked me to come to his house, I'd only known him for a short while and thought it to be a bad idea but silly me I went anyways. So I get there and I guess his family is asleep so we go to ...
Read More
Sexually assaulted at the workplace
When I joined this new small firm, he seemed like a soft spoken person. Strangely he was quite curious about my personal life. He asked me about my age, whether I had any close friends, to which I replied that I was pretty introverted. He usually had this wry smile ...
Read More
My brother and his friend
When I was young, my older brother had awful anger issues. He didn't know how to express his feelings. My best friend's older brother (C) was my brother's friend. We were all in their RV one time, at night. Our parents were inside. I was on the ...
Read More
Ever since I'm wary of sitting on the open end of the rickshaw
I was in the rickshaw on my way home from work via a route I use daily. It's a short-cut lane in Khar which by no means is deserted. It was around 7pm so it was darkish. The auto was stuck in a single line of traffic while pedestrians ...
Read More
Susu Waali Jagah
Susu Wali Jagah When I was 8, someone drew me a picture with a pencil on a piece of plywood. It looked like an inverted pyramid to me at that time. But the person who drew it told me "it is what you have and you should show it to ...
Read More
It was like hell
Hello everyone I am from Mysore city. At the age of 17, I was studying for my PUC and was having a lot of friends including boys. I am an only child. On Feb 1, 2012 I was walking to college when my friend (who is a girl) called me and said ...
Read More
Tuition teacher/Molester
I was 10 years old and used to go for math tuitions to a man who was about 50 years old. He was known to my family. He used to insist on taking 1:1 lessons in the afternoon while his wife was asleep. We would sit on the dining table and he would ...
Read More
You never know who's watching
From my office window,my colleagues and I had seen a young man physically assaulting a young woman at the foot over bridge of the railway station. They both appeared to know each other. I asked two of my male colleagues to go with me to the spot and intervene. ...
Read More
He saw me speaking to the shop staff and made a dash for it.
I was at a mall in Bangalore on a Saturday night. There was a big sale going on in one of the stores. There was a really long line at the ladies changing rooms and a lot of women milling around the area. My sister, too was in line to ...
Read More
All of this happened in our family homes.
We had a male cousin living with us. He is easily over a decade older than us. At the time of this incident, I must've been 5 or 6 and my sister maybe 7 or 8. I don't remember much accept that when we wanted to play, the games would eventually end ...
Read More
Stories of abuse get buried deep. Sometimes it takes years to bring them out.
Stories of abuse get buried deep. Sometimes it takes years to bring them out. Of the many experiences of abuse I had when I was a child, I only told my parents of one. That too after much thought. I was only nine or ten and did not want to ...
Read More
So no, I don't feel safe.
So when I went to journalism school, I lived at home, and I always envied hostelites for the bonds they'd make which I could never be a part of. I wanted to be a part of something like that but I never had that experience. So I attended one ...
Read More
How the Sexual Abuse monster did not wait for me to become a fully grown woman
Most of my experiences were in India growing up, and ended once I left the country for good. I don't really give a toss about being unpatriotic, sorry. My own skin and dignity comes first. This is my story. After all these years, I don't know who ...
Read More
My Deepest Secret That I Thought I Would Carry Until In My Deathbed
I do not remember when it all started I just estimated my years of age when it started maybe I was 4 or 5 years old. He was a distant relative and because of his broken family he and his brother and sister were passed to different relatives. He was taken care ...
Read More
They refused to expel him from the college
I was in a relationship with my best friend at the time. He had been my friend for three years before we started dating. However, after we started dating, he became very possessive. He would not like it even when I went out for movies with my mother! Days passed ...
Read More
I never told anyone; not even the friends that were with me that night
I was about 16 or 17 at the time. I was out at a night club with a group of female friends. We ran into some boys from our school we knew and went to say hello. I went to greet them with a kiss on the cheek as is customary here ...
Read More
Ever since then, I'm afraid to date.
Valentine's Day was coming and I'd been chatting, and considering dating, a Turkish man for some time. We decided to go have dinner and, if things went well, perhaps spend some more intimate time together. We're both foreigners in our country, and the we ...
Read More